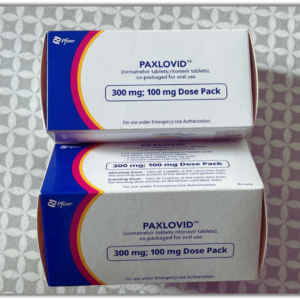 Paxlovid is an oral antiviral medication for the treatment of COVID-19. It was developed by Pfizer for the treatment of mild-to-moderate COVID-19 in adults at high risk for severe disease, including hospitalization and death. The Food and Drug Administration (FDA) first made Paxlovid available in December 2021 under emergency use authorization for high-risk individuals ages 12 and above. Paxlovid is a very important drug to save the lives of people infected by COVID-19. Here are three things you should know about Paxlovid.
When should you take Paxlovid ?
You should take the medication within five days of developing COVID-19 symptoms. This is because once you've been sick due to the virus for more than a week, the medications won't be able to restore the damages the virus must have caused to your body.
How long should you take Paxlovid ?
The medication should be taken for a duration of five days. Your healthcare provider will recommend you take three Paxlovid pills every 12 hours for five days to get the full benefit of the medication.
Where can you get Paxlovid ?
You should be able to get the medication from your hospital or neighborhood pharmacy. However, due to scarcity of the medication only few healthcare facilities might have it available at the time when it is urgently needed.
For further information on how to get Paxlovid please contact us on 08160962414 or visit here for assistance.